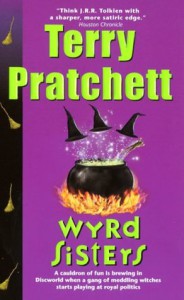 MacBeth sprinkled with all the fairy godmothers and evil witches from your favorite fairy tales.
The three witches disapproved of Cinderellas fairy godmother creating a coach from a pumpkin (who wants to go a ball smelling like a pie?) and glass slippers (dangerous, those are).
I think this is my favorite so far in this series.
Claiming: Cause of death: Killing curse